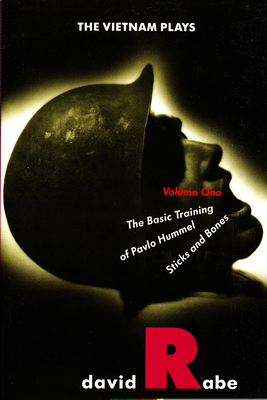 Vietnam Plays
Volume 1: The Basic Training of Pavlo Hummel and Sticks and Bones (Rabe #1)
Paperback

* Individual store prices may vary.
Description
David Rabe has been a major voice and crucial force in American drama since 1971 when, in the midst of the Vietnam War, he startled the nation with The Basic Training of Pavlo Hummel. The story of a native recruit's initiation into war, it is by turns brutal and hilarious. It won the young playwright an Obie and was hailed by The New York Times as "rich humor, irony, and insight." More than two decades later, Rabe continues to be one of our most compelling dramatists, acclaimed most recently for the Tony Award-winning Hurlyburly. In this, the first of two volumes of The Vietnam Plays, Pavlo Hummel is paired with the equally intense Sticks and Stones, in which a blinded Vietnam veteran returns home numbed by the war and is astonished by his family's inability to comprehend their country's politics and his rage.
Grove Press, 9780802133137, 208pp.
Publication Date: January 19, 1994