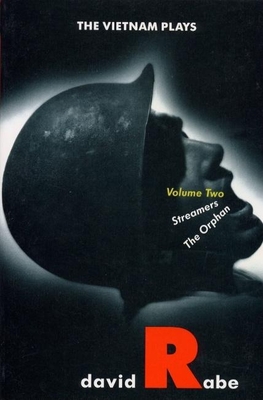 The Vietnam Plays
Streamers and the Orphan (Rabe #2)
Paperback

* Individual store prices may vary.
Description
A novelist and screenwriter as well as a playwright, David Rabe is a major voice in American theater and holds an undisputed place in the ranks of contemporary dramatists. Streamers, part of the Vietnam trilogy which includes The Basic Training of Pavlo Hummel and Sticks and Bones (The Vietnam Plays, volume one), is the story of a group of paratroopers desperately attempting to cope with the chaos of their emotions when they are ordered to Vietnam. In this volume, Streamers is paired with The Orphan, a brilliant synthesis of classic Greek drama and the conflicted character of contemporary America. All four plays focus on what the author calls "the eternal human pageant." War is not a political phenomenon but an elemental force, a human inevitability, like love or death, and Rabe's plays encompass it as such. They are essential works about our society.
Grove Press, 9780802133458, 208pp.
Publication Date: January 18, 1994