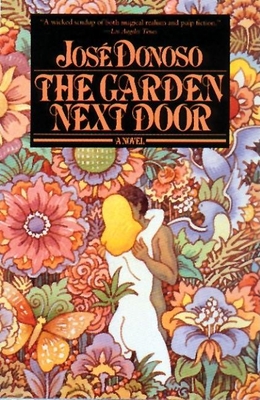 Garden Next Door
Paperback

* Individual store prices may vary.
Description
A Chilean writer named Julio and his wife, Gloria, are at a low point in their lives. Constantly bickering, the pair are beset by worries about money, their writing, and their son (who may or may not be plying the oldest profession in Marrakesh). When Julio's boyhood best friend, now a famous artist, lends the couple his luxurious Madrid apartment for the summer, it is an escape for both - but in particular for Julio, who fantasizes about the garden next door and the erotic life of the lovely young aristocratic woman who inhabits it. But Julio's life - and career - unravel In Madrid: he is rebuffed by a famous literary agent, Nuria Monclus, who detests him and his novel; his son's friend from Marrakesh moves in and causes havoc; and Gloria begins to drink. In the face of pitiless adversity, Julio's talent inexorably begins to fade. The garden next door, however, is also Gloria, who has been doing some creating of her own. It is this twist that transforms Donoso's brilliant satire of the writer's life into something even greater: a carefully crafted and bitteily comic meditation on gardens, deceit, and the nature of a writer's muse.
Grove Press, 9780802133687, 242pp.
Publication Date: January 7, 1994