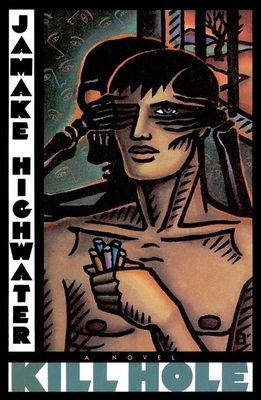 Kill Hole (Paperback)
Grove Press, 9780802133700, 224pp.
Publication Date: December 8, 1993
* Individual store prices may vary.
Description
From the best-selling novel Anpao to the perennially popular Myth and Sexuality and The Primal Mind, Jamake Highwater has been one of the most widely esteemed writers of our time. Kill Hole is a deeply imagined work of vision and strength that takes as its landscape that flashpoint where barriers are crossed and cultures interact. Sitko Ghost Horse escapes from the dying city into the desert, where he encounters the dream world of a tribe from another time and place. He is initiated into a ritual that requires him to verify his identity, and finds he cannot do so. Shifting between two levels of awareness, between a surreal prisoner state within the tribe and his quotidian urban existence, Sitko relives his past -- a violent childhood, separation from his parents, and adoption into a white family; his controversial success as a painter; and his relationship with a novelist, the son of a German mother and a black GI. Kill Hole dramatizes the predicament of people living between many worlds -- racial, sexual, artistic, and cultural -- and reflects the fundamental duality of that condition.