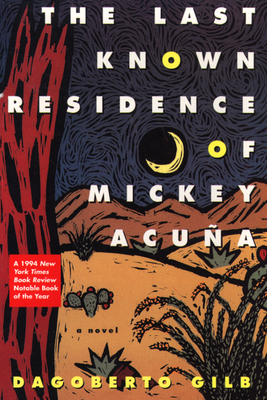 The Last Known Residence of Mickey Acuña
Paperback

* Individual store prices may vary.
Description
Mickey Acu a is a man suspended between a vague past and a vaguer future. Emerging from the landscape of the Southwest, buffeted by life and licking his wounds, he moves into a YMCA to wait for a check that is coming to save him and that demands an address. As days and then weeks pass without its arrival, he picks up work - first odd jobs and then shifts at the cash register of the Y - and hangs out with his neighbors, playing handball, drinking coffee, shooting pool, getting drunk, falling in love or lust with women he meets, works with, passes on the street. In the vacuum of the Y, Mickey finds himself becoming the unwitting center of a community starved for human contact and for meaning: Sarge, with his fast-food coupons; Omar, with his drunken rages and obsession with the vanished Lucy; Rosemary, whose abundant physical presence both attracts and repels him. Mickey fights to maintain his distance and his freedom, until the narrative converges abruptly around him in a profound and shocking conclusion.
Grove Press, 9780802134196, 218pp.
Publication Date: September 11, 1995