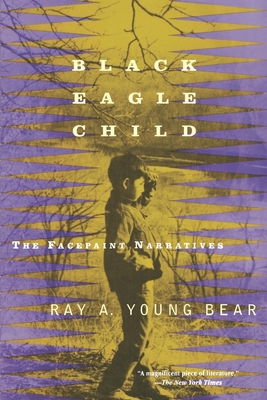 Black Eagle Child
Paperback

* Individual store prices may vary.
Description
A classic of Native American literature, Black Eagle Child uses a rich mix of verse, prose narrative, and letters to tell Edgar Bearchild's journey to adulthood. Although the backdrop of much of Young Bear's novel may be familiar — the conflicts over race, drugs, Vietnam and others that gripped America in the fifties, sixties, and seventies — Bearchild recounts his coming-of-age story from a distinct vantage point, as a member of the Mesquakie nation. From his childhood delight in Jell-O to his induction into the faith of his elders, Bearchild's journey is a uniquely American one.
Grove Press, 9780802134288, 261pp.
Publication Date: December 6, 1996