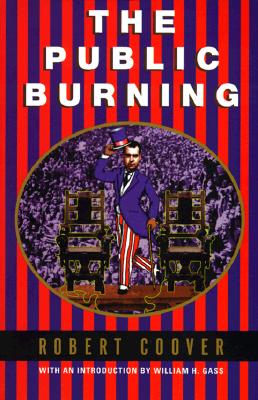 Public Burning (Coover)
Paperback

* Individual store prices may vary.
Description
A controversial best-seller in 1977, The Public Burning has since emerged as one of the most influential novels of our time. The first major work of contemporary fiction ever to use living historical figures as characters, the novel reimagines the three fateful days in 1953 that culminated with the execution of alleged atomic spies Julius and Ethel Rosenberg. Vice-President Richard Nixon - the voraciously ambitious bad boy of the Eisenhower regime - is the dominant narrator in an enormous cast that includes Betty Crocker, Joe McCarthy, the Marx Brothers, Walter Winchell, Uncle Sam, his adversary The Phantom, and Time magazine incarnated as the National Poet Laureate. All of these and thousands more converge in Times Square for the carnivalesque auto-da-fe at which the Rosenbergs are put to death. And not a person present escapes implication in Cold War America's ruthless public burning.
Grove Press, 9780802135278, 534pp.
Publication Date: April 2, 1998