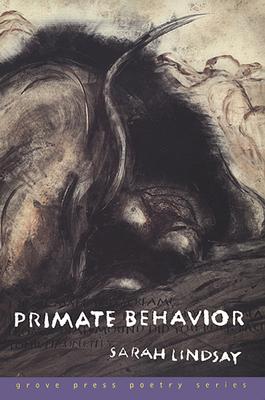 Primate Behavior
Poems
Paperback

* Individual store prices may vary.
Description
Once in a generation a young poet arrives with such an unexpected and compelling vision that readers take notice right from the start. With Primate Behavior Sarah Lindsay makes just such a debut. Her exuberant, witty, and outrageous poems have already stunned and delighted the readers of some of America's best magazines and journals. Primate Behavior is the product of a wild and exhilarating imagination, ranging wide across an abundant imaginary landscape. Sarah Lindsay writes of space migration and the cave paintings of 35,000 B.C. Her poems speak from the perspective of an embalmed mummy and detail the adventures of nineteenth century explorers. Lindsay investigates the world as no one has yet had the daring and inspiration to do, reanimating history and folk legend and setting in motion curious new worlds that speak eccentrically, but unmistakably, to their own. Primate Behavior is a remarkably sustained and self-assured performance. The Grove Press Poetry Series, which has brought the public both powerful retrospectives and the work of authors in mid-career, now introduces an exciting new poet, Sarah Lindsay. "Sarah Lindsay's molten imagination burns new channels for poetry. No lie." - Kay Ryan; "As a poet, Sarah Lindsay is fearless. Subjects others would find unpromising or intimidating she forms into poems of eerie, spectral beauty. Antarctic exploration, astronomical theory, the lungfish, the manatee, and the rotting orange-even Superman's puberty!-all are transmuted from strange Idea into graceful Song. Primate Behavior is a must read." - Fred Chappell.
Grove Press, 9780802135575, 112pp.
Publication Date: October 28, 1997
or
Not Currently Available for Direct Purchase