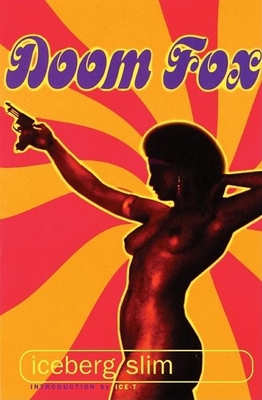 Doom Fox (Paperback)
Grove Press, 9780802135889, 224pp.
Publication Date: September 21, 1998
* Individual store prices may vary.
Description
With books such as Trick Baby, Pimp, and Long White Con, Iceberg Slim detailed life in the American ghetto and became one of the secret inventors of the concept of cool. Ignored by the mainstream literary world, advertised by word of mouth, his underground classics crystallized the mixture of attitude and artistry that is found everywhere from blaxploitation to Bad Lieutenant, punk to hip-hop. Doom Fox -- written in 1978 and unpublished until now -- is the last in his legendary series. It is set in Los Angeles during the postwar decades and evokes a world of low-riding chippie-catchers, prizefighters, prostitutes, and smooth-talking, irreligious preachers. Propelled by the story of Joe Kong Allen and his gorgeous, treacherous wife, Doom Fox incorporates elements of sex comedy, prison literature, and street fiction. At base, it is a dead-on exploration of the violent frustrations of life in a disenfranchised community.