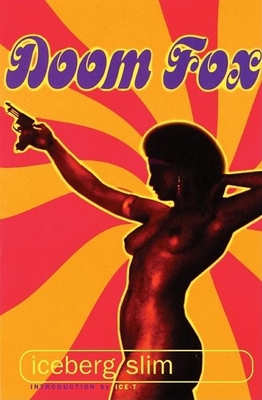 Doom Fox
Paperback

* Individual store prices may vary.
Description
"Iceberg Slim was true to where he came from. He ruled the streets of Chicago for twenty-five years and he chose not to write about what he didn't know. He knew pimping. He knew hustling. He knew the streets. . . . Two decades after he wrote it, Doom Fox remains fresh to the game. What he calls 'The Life' is still the same roller-coaster ride it's always been." --from the introduction by Ice-T
Propelled by the story of Joe "Kong" Allen and his gorgeous, treacherous wife, Doom Fox is the last in Iceberg Slim's legendary series of underground novels. Written in 1978 and unpublished until now, Doom Fox is a tale of the Los Angeles ghetto that begins just after World War II and spans the next thirty years. In the no-holds-barred tradition of Chester Himes, Doom Fox captures the violent, vivid world of low-riding chippie-catchers, prizefighters, prostitutes, and smooth-talking preachers.
With books such as Pimp, Trick Baby, and The Long White Con, Iceberg Slim detailed life among the hustlers in the inner city and reinvented the concept of cool. His books became underground classics, advertised and circulated by word of mouth. Stylish and uncensored, Doom Fox brings his unforgettable voice to the players of today.
Grove Press, 9780802135889, 224pp.
Publication Date: September 21, 1998
or
Not Currently Available for Direct Purchase