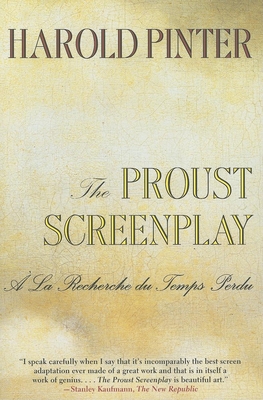 The Proust Screenplay (Paperback)
a la Recherche Du Temps Perdu
Grove Press, 9780802136466, 177pp.
Publication Date: April 5, 2000
* Individual store prices may vary.
Description
In the early 1970s Harold Pinter joined forces with director Joseph Losey and Proust scholar Barbara Bray to develop a screenplay of Proust's masterpiece, Remembrance of Things Past. Pinter took more than a year to conceive and write the screenplay and called the experience the best working year of my life. Although never produced, Harold Pinter's The Proust Screenplay is considered one of the greatest adaptations for the cinema ever written.With fidelity to Proust's text, the screenplay is an extraordinary re-creation by one of the leading playwrights of our time. It is, in its way, a unique collaboration between two extraordinary writers united across more than half a century and two different cultures by a special concern for time and memory.