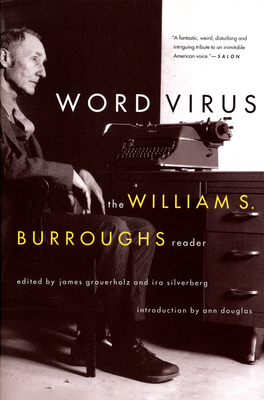 Word Virus
The William S. Burroughs Reader
Paperback

* Individual store prices may vary.
Description
With the publication of Naked Lunch in 1959, William Burroughs abruptly brought international letters into the postmodern age. Beginning with his very early writing (including a chapter from his and Jack Kerouac's never-before-seen collaborative novel), Word Virus follows the arc of Burroughs's remarkable career, from his darkly hilarious routines to the experimental cut-up novels to Cities of the Red Night and The Cat Inside. Beautifully edited and complemented by James Grauerholz's illuminating biographical essays, Word Virus charts Burroughs's major themes and places the work in the context of the life. It is an excellent tool for the scholar and a delight for the general reader. Throughout a career that spanned half of the twentieth century, William S. Burroughs managed continually to be a visionary among writers. When he died in 1997, the world of letters lost its most elegant outsider.
Grove Press, 9780802136947, 576pp.
Publication Date: June 22, 2000