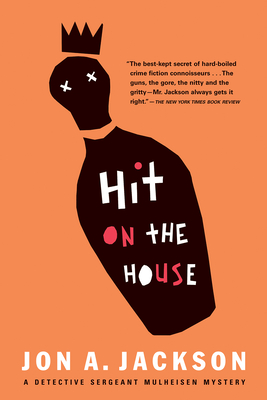 Hit on the House
Detective Sergeant Mulheisen Mysteries
Paperback

* Individual store prices may vary.
Description
In Hit on the House, acclaimed by Jim Harrison as an unqualifiably brilliant novel, Hal Good, a contract killer, is hired to whack Big Sid Sedlacek--a mob heavy who's been on the take. Picked up as a possible witness, Hal switches IDs with a drunk and walks out of jail before Mulheisen can question him. Soon other Mob higher-ups begin to meet bloody ends, and a woman from Mulheisen's past turns up married to an abrasive computer entrepreneur with a suspicious number of friends in the business. As the investigation gets ever more unwieldy, the body count mounts, while the millions of dollars skimmed by Big Sid and his unnamed partners--including, maybe, Hal--stay missing.
Grove Press, 9780802137050, 256pp.
Publication Date: July 14, 2000