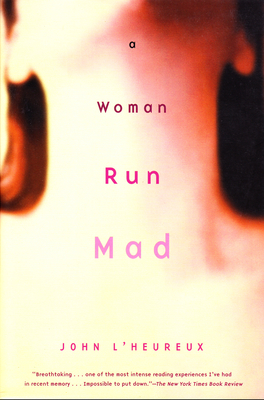 A Woman Run Mad (Paperback)
Grove Press, 9780802137319, 272pp.
Publication Date: October 9, 2000
* Individual store prices may vary.
Description
Lohn L'Heureux is a consummate stylist and entertainer, and in A Woman Run Mad he delivers a novel that is part comedy of manners and part psychosexual thriller. Blocked writer, accidental scholar, inattentive husband, all J. J. Quinn wants is peace, and he has gone to buy his wife an expensive handbag to accomplish it. As the bag in question walks out the door under the arm of a beautiful, aristocratic shoplifter, though, Quinn's curiosity leads him deep into mystery and danger. The shoplifter is Sarah Slade, a Boston Brahmin attempting to ditch a past as bloody as Medea's. Compared to Quinn's hypercompetent, Euripides-scholar wife, Claire, the unhinged Sarah is an alluring breath of fresh air -- but of course, Quinn has no idea of the Pandora's box he's opened. Acclaimed by Newsweek as "witty and literate ... Grand Guignol for grown-ups", A Woman Run Mad is an unsettling, deeply satisfying novel.
or
Not Currently Available for Direct Purchase