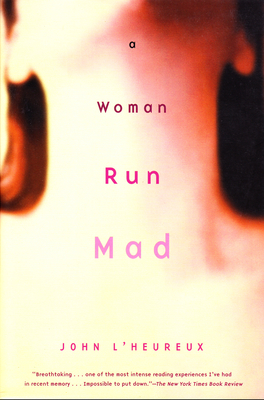 A Woman Run Mad
Paperback

* Individual store prices may vary.
Description
John L'Heureux is a consummate stylist and entertainer, and in A Woman Run Mad he delivers a novel that is part comedy of manners and part psychosexual thriller. Blocked writer, accidental scholar, inattentive husband, all J. J. Quinn wants is peace, and he has gone to buy his wife an expensive handbag to accomplish it. As the bag in question walks out the door under the arm of a beautiful, aristocratic shoplifter, though, Quinn's curiosity leads him deep into mystery and danger. The shoplifter is Sarah Slade, a Boston Brahmin attempting to ditch a past as bloody as Medea's. Compared to Quinn's hypercompetent, Euripides-scholar wife, Claire, the unhinged Sarah is an alluring breath of fresh air -- but, of course, Quinn has no idea of the Pandora's box he's opened. Acclaimed by Newsweek as witty and literate . . . Grand Guignol for grown-ups, A Woman Run Mad is an unsettling, deeply satisfying novel. Remind s] one of Iris Murdoch, or Muriel Spark, or E. M. Forster. Yet A Woman Run Mad is unlike any novel I know . . . unusual intelligence and personality are alive throughout the book. -- Richard P. Brickner, The New York Times Book Review; Unless you have no interest in passions, the edge of madness, forbidden obsessions, runaway libidos and dangerous desires, A Woman Run Mad will fascinate you, from its title to its perfect final sentence. . . . A thinking man's Fatal Attraction. -- Chicago Sun-Times; Normality -- as our time understands the word -- and monstrosity are L'Heureux's poles, and he joins them with extraordinary dexterity. . . . The ending is not to be revealed. -- Los Angeles Times Book Review; A superior suspense story . . . It is the kind of story that might well have appealed to a writer like Patricia Highsmith, a drama of interlocking obsessions. -- The New York Times.
Grove Press, 9780802137319, 272pp.
Publication Date: October 9, 2000