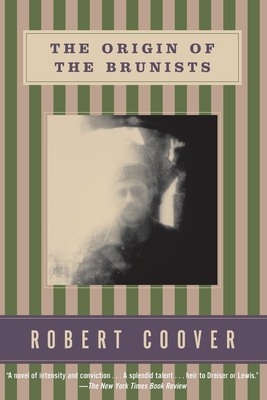 The Origin of the Brunists
Paperback

* Individual store prices may vary.
Description
Originally published in 1969 and now back in print after over a decade, Robert Coover's first novel instantly established his mastery. A coal-mine explosion in a small mid-American town claims ninety-seven lives. The only survivor, a lapsed Catholic given to mysterious visions, is adopted as a doomsday prophet by a group of small-town mystics. Exposed by the town newspaper editor, the cult gains international notoriety and its ranks swell. As its members gather on the Mount of Redemption to await the apocalypse, Robert Coover lays bare the madness of religious frenzy and the sometimes greater madness of normal citizens. The Origin of the Brunists is vintage Coover -- comic, fearless, incisive, and brilliantly executed. A novel of intensity and conviction ... a splendid talent ... heir to Dreiser or Lewis. -- The New York Times Book Review; A breathtaking masterpiece on any level you approach it. -- Sol Yurick; The Origin of the Brunists] delivers the goods . . . and] says what it has to say with rudeness, vigor, poetry and a headlong narrative momentum. -- The Plain Dealer (Cleveland)
Grove Press, 9780802137432, 512pp.
Publication Date: October 23, 2000