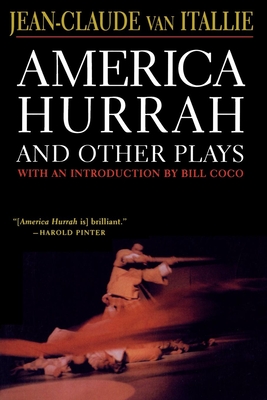 America Hurrah and Other Plays
Eat Cake, the Hunter and the Bird, the Serpent, Bad Lady, the Traveler, the Tibetan Book of the Dead
Paperback

* Individual store prices may vary.
Description
Jean-Claude van Itallie is one of the most distinguished playwrights of the American avant-garde. A keen deconstruction of American popular culture, the America Hurrah triptych served notice that here was a major new dramatic voice. Rounded out with such works as Bag Lady, written in the voice of a deceptively insightful homeless woman; The Serpent, a fanciful interpretation of the story of Adam and Eve; The Traveller, which depicts a charismatic and brilliant artist recovering from a stroke; and van Itallie's dazzling play based on the Tibetan Book of the Dead, America Hurrah.
Grove Press, 9780802137616, 288pp.
Publication Date: March 20, 2001