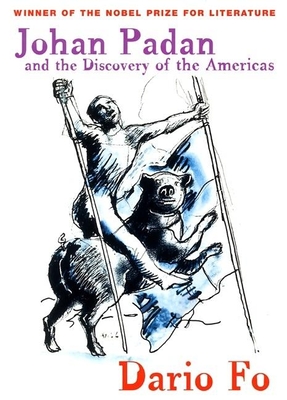 Johan Padan and the Discovery of the Americas
Paperback

* Individual store prices may vary.
Description
Winner of the 1997 Nobel Prize for Literature, Dario Fo is one of the world's most important contemporary playwrights, forging subversive comedy, clowning, unusual linguistic experimentation, and brilliant playwriting into a comedy of complete originality. In a first-person monologue that bends and mutates language and historical fact, Johan Padan and the Discovery of the Americas is a brilliant, vividly imagined retelling of Christopher Columbus's voyage to America. Told by a last-minute conscript assigned to clean the shipboard pig stalls, who goes on to be adopted by a tribe of Indians and help them fight conquistadors, it posits a riotous alternate history in which the dynamics between native and white, male and female, history and comedy are never what they seem.
Grove Press, 9780802137777, 128pp.
Publication Date: June 20, 2001