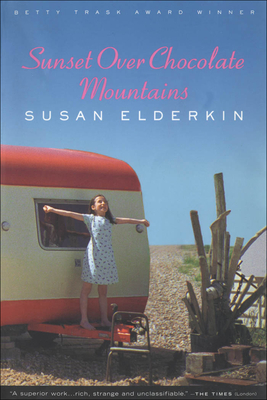 Sunset Over Chocolate Mountains
Paperback

* Individual store prices may vary.
Description
Susan Elderkin's brilliant Sunset Over Chocolate Mountains explores our places in the lives of our loved ones and in the universe. Theobald Moon lives in a lonely corner of the Arizona desert, tending his spectacular cactus garden, his tiny mobile home, and his astounding appetite. He has fled a stifled, cardigan-and-tea-cozy life in south London for this unfamiliar country and is raising Josephine, who has known no other life than their cheerful yet isolated American one. But when a jangling ice-cream truck finds its way into the desert carrying two ill-fated lovers -- a pregnant Slovakian shoemaker and a mysterious ice-cream man -- it throws Theo's and Josie's careful lives into a chaotic state for which they're totally unprepared. Fantastic upheaval ensues, as well as an inspired redemption.Innovative and accessible, funny and profound, Elderkin's beautiful, touching story (Bookseller) explores love and responsibility, and the joys and fears such emotions inspire. It is a rare and tantalizing first novel.
Grove Press, 9780802137999, 320pp.
Publication Date: April 10, 2001