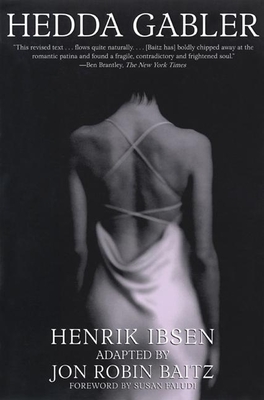 Hedda Gabler (Paperback)
Grove Press, 9780802138064, 112pp.
Publication Date: May 25, 2001
Other Editions of This Title:
Paperback (1/6/2016)
Paperback (6/17/2015)
Paperback (2/5/2019)
Paperback (9/9/2014)
Paperback (6/9/2017)
Paperback (5/7/2014)
Paperback (12/6/2019)
Paperback (11/13/2014)
Paperback (7/14/2019)
Paperback (11/17/2018)
Paperback (8/17/2019)
Paperback (1/19/2020)
Paperback (9/12/2016)
Paperback (8/20/2019)
Paperback (11/28/2012)
Paperback (9/8/2019)
* Individual store prices may vary.
Description
In 1890, Henrik Ibsen premiered Hedda Gabler, a play questioning the role of women in Victorian society. Some audiences have viewed Gabler as a woman driven to desperation simply because her world has turned out to be less charmed than she hoped. For others, she is a victim of her times, unwilling to devote herself, as was expected of her, to the duties of home. Jon Robin Baitz has brushed away the cobwebs, and he serves as an ambassador from Ibsen's age to our own, preserving the intensity of the original but translating it into a spare, contemporary idiom. His adaptation provides an opportunity to understand the play through a lens shaped by feminism and a theatrical tradition beginning with Beckett. Trapped by the conventions of her age, Gabler is both a martyr and a female incarnation of Vladimir and Estragon, longing for a salvation that will likely never arrive.