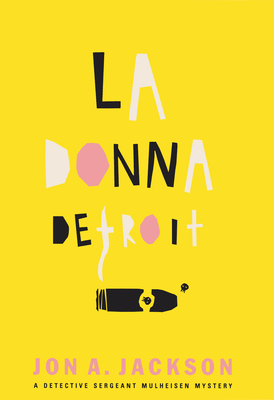 La Donna Detroit (Paperback)
A Detective Sergeant Mulheisen Mystery (Detective Sergeant Mulheisen Mysteries)
Grove Press, 9780802138224, 304pp.
Publication Date: July 16, 2001
* Individual store prices may vary.
Description
The Newark Star-Ledger has written that Jon A. Jackson is "full of surprises . . . worth reading, keeping, and rereading". In a starred review, Publishers Weekly called the Mulheisen books "one of the wildest and wittiest crime series going" and La Donna Detroit "a vastly enjoyable caper". It opens as mob boss Humphrey DiEbola has tracked femme fatale Helen Sedlacek to Montana, where she fled after killing Humphrey's predecessor and running off with millions in Mafia cash. Unexpectedly, rather than take vengeance, he offers her redemption. Humphrey has also set about drastically downsizing old hands, even turning over his illegal cigar factory to Helen to make some legitimate, Cuban-quality cigars. Is he grooming her to become La Donna Detroit? When a quiet poker party in Humphrey's basement leaves all hands dead, Mulheisen smells a rat -- and he's not the only one. Wry and note-perfect, La Donna Detroit brings Mulheisen up close to the mob's most intimate face and confirms Jon A. Jackson's stature as a master. Or, in the words of Library Journal: "Sex, violence, and the nitty-gritty: look for demand".
or
Not Currently Available for Direct Purchase