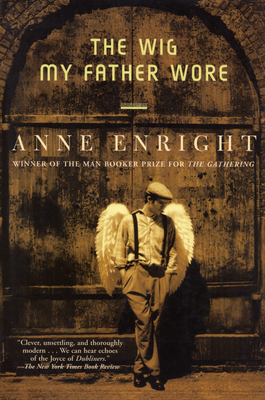 The Wig My Father Wore
Paperback

* Individual store prices may vary.
Description
The second novel to be published in America by widely acclaimed Irish author Anne Enright, The Wig My Father Wore is a spry, hilarious novel about parents, love, religion, and the absurdities of them all. Grace is a young Dubliner who works on a television show called Love Quiz. Her father is going benignly senile, but her life otherwise seems fairly solid. When Stephen arrives on her doorstep, however, Grace has no idea what she's in for. Stephen explains that he is an angel, a former bridge builder who committed suicide in 1934. He has been sent back to earth (as all suicides are) to guide lost souls. Grace does not take this personally at first, but eventually she has to face the idea that things are not so easy, and that her greatest intimacy is with this supernatural creature. As Grace begins to take stock of her life and the prospect of caring enough about something to fight for it, The Wig My Father Wore takes us on a moving, surreal romp through Catholicism, parents, and the reclamation of love from the twin modern evils of cynicism and the detritus of pop culture.
Grove Press, 9780802138323, 224pp.
Publication Date: September 6, 2001