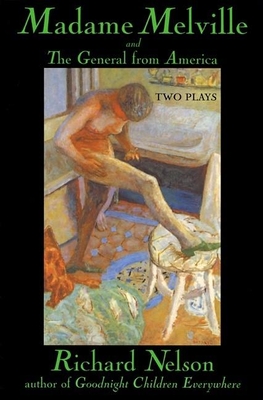 Madame Melville and the General from America
Two Plays
Paperback

* Individual store prices may vary.
Description
Long an associate of the Royal Shakespeare Company, American playwright Richard Nelson has been praised by critics on both sides of the Atlantic, and has been awarded the Olivier Award for his play Goodnight Children Everywhere and a Tony Award for his adaptation of James Joyce's The Dead. Included in this volume are his latest play, Madame Melville, which received rave reviews during its London run starring Macaulay Culkin and Irene Jacob, and The General from America, which ponders the emotional conflicts that Benedict Arnold faced before deciding to hand over George Washington to the British. Madame Melville, set in Paris in 1966, before that city exploded in protest, presents the story of a fifteen-year-old American, Carl, and his beautiful teacher, Claudie Melville. The Daily Telegraph praised Madame Melville as a play about art, music, friendship and the irrecoverable, unforgettable moment when an adolescent realizes that the world is full of wonder. The General from America provides a rich portrait of Benedict Arnold. Nelson's account of Arnold's search for love and country, and his discovery of only compromise and despair, will haunt readers and audiences.
Grove Press, 9780802138446, 160pp.
Publication Date: November 20, 2001