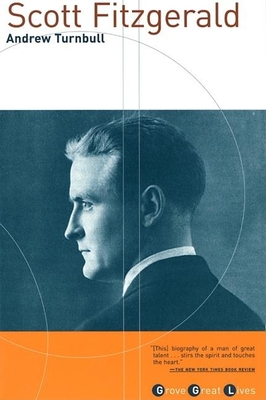 Scott Fitzgerald (Grove Great Lives)
Paperback

* Individual store prices may vary.
Description
Revealing and unusual, Scott Fitzgerald follows the fascinating life of one of America's most enduring authors, from his early years in St. Paul and at Princeton to New York in the twenties, the French Riviera, Baltimore, and finally Hollywood. Andrew Turnbull tells the story behind F. Scott Fitzgerald's This Side of Paradise, revised and finally published when he was twenty-four, making him instantly famous, and his tender love affair with Zelda Sayre, from their glittering early life to the years Zelda spent in and out of sanatoriums. A literary generation, too, comes alive, including Ernest Hemingway, Edmund Wilson, the Murphys, and Edith Wharton. Fitzgerald lived on Turnbull's family estate in Baltimore in the early 1930s and there befriended young Andrew, then age eleven. Turnbull's personal relationship with Fitzgerald and the hundreds of interviews with those who knew him elegantly capture the dramatic, tragic story of F. Scott and the glow and pathos of his flamboyant life.
Grove Press, 9780802138507, 376pp.
Publication Date: September 11, 2001