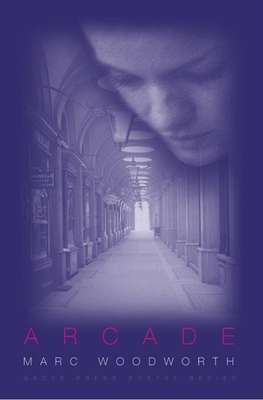 Arcade (Paperback)
Grove Press, 9780802138774, 78pp.
Publication Date: December 31, 2001
* Individual store prices may vary.
Description
From Richard Howard's Foreword: "The burden . . . of this poet's responsibility . . . rests on his eloquence, his way of making us see. For him, . . . the significance of an event or a place is not to be found within it, as within a nutshell, but without, enveloping the language which has generated it, as a light generates a vapor."
Writing both narrative and lyric, love poem and elegy, the poems in Marc Woodworth's debut collection, ARCADE, are alternately severe and feverish, contemplative and intimate, novelistic and hauntingly stark. ARCADE opens with a sequence entitled "The City" set in an unnamed and compellingly imagined continental metropolis between the world wars. Early poems in the sequence were featured in The Paris Review's new writers issue and take their place here in what Frank Bidart calls a "fantasia on and hymn to the city," one that evokes the private desires and public scale of urban life where walkers disappear "in a spell of edges" and "two hearts beat] in every chest, / one fleshy and inert with familiarity, the other/ a shadow heart unmarred by grieving." This city-with its Weimar decadence, it's Parisian grace-is inhabited by a poet-protagonist equipped with "the accoutrements of the Romantic," who is both guide to the beauty and brutality of this lost world and the center of the poem's haunted, lyrical evocation of it.
In other poems, Woodworth enters the grieving mind of Sophia Tolstoy as she mourns at her husband's grave, exposes a self-mortifying erotic episode in the life of Adrian Leverk hn from Thomas Mann's novel Doktor Faustus, and depicts the mythical German film-maker Herr Soma's strangely generative breakdown before the making of his best film. In ARCADE, Marc Woodworth creates a rare and intimate world that is as intoxicating as it is intellectually rewarding.