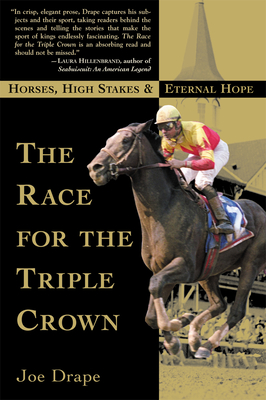 The Race for the Triple Crown (Paperback)
Horses, High Stakes and Eternal Hope
Grove Press, 9780802138859, 272pp.
Publication Date: February 28, 2002
* Individual store prices may vary.
Description
Rich in detail and crackling with wit, The Race for the Triple Crown is a personal narrative that captures the affecting stories of the Thoroughbred racing world. From ostentatious owners, to radiant unrivaled horses, to young trainers trying to make a name for themselves, everyone has a gripping story, and all are in search of the sport's Holy Grail. How they get to and through the enormously famous races is a tale of action, high-stakes finance, and impossible odds. Told in the compelling voice of the award-winning New York Times sportswriter Joe Drape, The Race for the Triple Crown is a vivid portrait of a year in the life of the oldest, most majestic sport in the world.