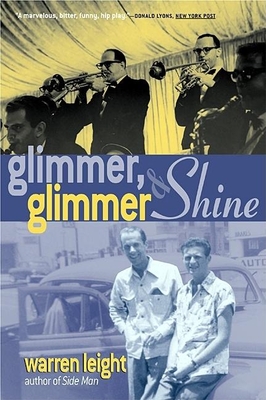 Glimmer, Glimmer and Shine (Paperback)
Grove Press, 9780802139030, 82pp.
Publication Date: November 4, 2002
* Individual store prices may vary.
Description
Warren Leight burst onto Broadway with the Tony Award -- winning play Side Man. Now Leight returns to the broken lives of jazzmen with Glimmer, Glimmer and Shine, which Donald Lyons in the New York Post declared a marvelous, bitter, funny, hip play about a generation of jazzmen who made a mess of their lives, and a new generation without their demons.At the height of the big-band era, no other horn trio could wail like Glimmer, Glimmer and Shine. The only thing that could break them apart was life on the road -- full of drugs, women, and alcohol. For thirty-five years secrets have been buried and enmity has simmered. It is only when Daniel Glimmer's sheltered daughter, Delia, who never knew of her father's illustrious past, has a chance encounter with Eddie Shine's son, Jordan, that the old comrades in music are reconciled and their resentment buried.