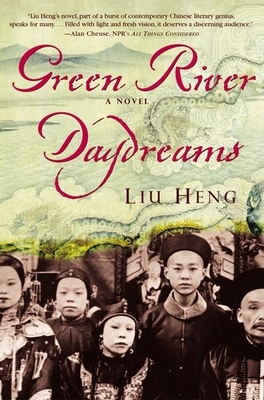 Green River Daydreams (Paperback)
Grove Press, 9780802139047, 336pp.
Publication Date: May 7, 2002
* Individual store prices may vary.
Description
Liu Heng is one of contemporary China's most acclaimed and masterful writers, and with Green River Daydreams he has written a story of love and adultery, smut and poetry, revolt and retrenchment, comedy and horror, of the struggle between Western ideas and the old political system, all of it set against a supplely portrayed mountain and river landscape (NPR's All Things Considered). Ears, the slave of a wealthy landowning family in the early twentieth century, bears witness to its spectacular corruption and decline. The family's prodigal son, Guanghan, returns from four years of study in Europe with a French engineer friend and a dream of starting a collectively run match factory, but has little interest in the bride his family has arranged for him. Her beauty and good heart have not gone unnoticed by Ears, however -- nor has her growing closeness to the Frenchman. Meanwhile, clashes between the Qing imperialists and the resistance are quickly becoming bloody -- and Guanghan's iconoclastic ideas do not remain free of suspicion for long.