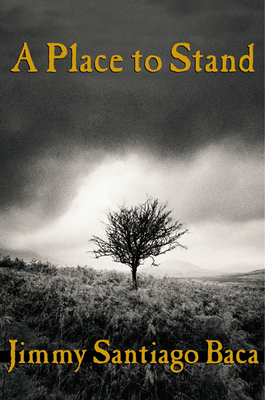 A Place to Stand
Paperback

* Individual store prices may vary.
Description
Jimmy Santiago Baca's harrowing, brilliant memoir of his life before, during, and immediately after the years he spent in a maximum-security prison garnered tremendous critical acclaim and went on to win the prestigious 2001 International Prize. Long considered one of the best poets in America today, Baca was illiterate at the age of twenty-one and facing five to ten years behind bars for selling drugs. A Place to Stand is the remarkable tale of how he emerged after his years in the penitentiary -- much of it spent in isolation -- with the ability to read and a passion for writing poetry. A vivid portrait of life inside a maximum-security prison and an affirmation of one man's spirit in overcoming the most brutal adversity, A Place to Stand stands as proof there is always hope in even the most desperate lives -- (Fort Worth Morning Star-Telegram). A Place to Stand is a hell of a book, quite literally. You won't soon forget it. -- Luis Urrea, The San Diego Union-Tribune This book will have a permanent place in American letters. -- Jim Harrison.
Grove Press, 9780802139085, 272pp.
Publication Date: June 10, 2002