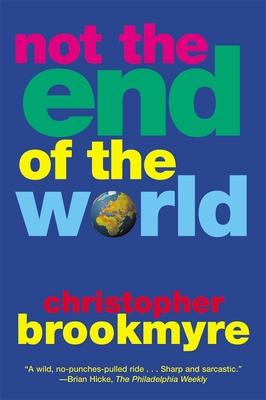 Not the End of the World
Paperback

* Individual store prices may vary.
Description
The Guardian (London) has called comic-thriller writer Christopher Brookmyre the next star of the genre. His American debut, Not the End of the World, is a fast and furious novel set in Los Angeles at the near side of the millennium, at a point when the world is about to spin out of control -- and maybe out of existence. When an oceanic research vessel is discovered with all of its crew vanished, it sets off a chain of events that pulls Lt. Larry Freeman of the LAPD out of the ho-hum assignment of overseeing the security for a B-movie film festival and headlong into a frenzied race to stop a terrorist plot. Along the way he must contend with aging porn stars, rabid evangelical Christians, a mysterious Glaswegian photographer, and an unknown agenda, all in a frenzied -- and ultimately hysterical-race against time. Imagine Day of the Locust updated and rewritten by Carl Hiaasen. ... Good solid fun. -- Kirkus Reviews Perpetually in-your-face: sassy, irreverent, and stylish ... with] a high-octane sense of the absurd. -- The Times (London) Very violent, very funny ... comedy with a political edge, which you take gleefully in one gulp. -- Literary Review.
Grove Press, 9780802139153, 400pp.
Publication Date: July 8, 2002