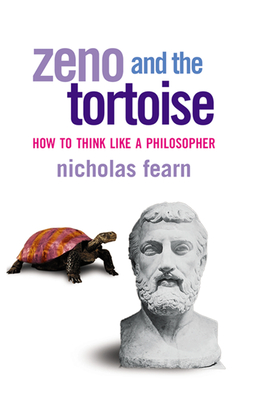 Zeno and the Tortoise
How to Think Like a Philosopher
Paperback

* Individual store prices may vary.
Description
For those who don't know the difference between Lucretius's spear and Hume's fork, Zeno and the Tortoise explains not just who each philosopher was and what he thought, but exactly how he came to think in the way he did. Nicholas Fearn presents philosophy as a collection of tools -- the tricks of a trade that, in the end, might just be all tricks, each to be fruitfully applied to a variety of everyday predicaments. In a witty and engaging style that incorporates everything from Sting to cell phones to Bill Gates, Fearn demystifies the ways of thought that have shaped and inspired humanity -- among many others, the Socratic method, Descartes's use of doubt, Bentham's theory of utilitarianism, Rousseau's social contract, and, of course, the concept of common sense. Along the way, there are fascinating biographical snippets about the philosophers themselves: the story of Thales falling down a well while studying the stars, and of Socrates being told by a face-reader that his was the face of a monster who was capable of any crime. Written in twenty-five short chapters, each readable during the journey to work, Zeno and the Tortoise is the ideal course in intellectual self-defense. Acute, often irreverent, but always authoritative, this is a unique introduction to the ideas that have shaped us all. Entertaining and witty. A smooth, sweet concoction that should tickle the taste buds of the most philosophobic readers. -- Julian Boggini, The Times Educational Supplement (U.K.) A concise and entertaining attempt to place the skills of philosophy at our fingertips. -- Olivier Burckhardt, The Independent on Sunday (U.K.)
Atlantic Monthly Press, 9780802139177, 193pp.
Publication Date: April 11, 2002