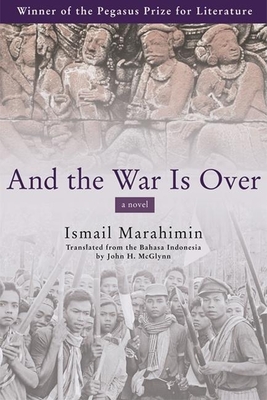 And the War Is Over (Pegasus Prize for Literature) (Paperback)
Grove Press, 9780802139221, 192pp.
Publication Date: October 9, 2002
Other Editions of This Title:
Paperback (12/1/2010)
* Individual store prices may vary.
Description
Winner of the prestigious Pegasus Prize for Literature, And the War Is Over is a taut novel set in and around an Indonesian village as news of Japan's surrender gradually makes its way to her far-flung army. War has transformed the quiet Sumatran village of Teratakbuluh, bringing with it the officious, often incomprehensible members of the Japanese army and a camp where Dutch internees are put to hard labor. Some of the Dutch are plotting escape, and the Sumatrans in the village are divided on whether to help or to avoid involvement. The Japanese officer Lieutenant Ose struggles with his conscience -- how to handle the love he feels both for his Javanese servant and his wife, who has betrayed him for a powerful general, and how to cope with the impending end of a war he never wanted to be involved in. As the Dutch escape and the news of surrender loom nearer, tensions between the Japanese and the Sumatrans, within the Dutch camp and within the life of the village, explode into a final, heartbreaking act of violence.