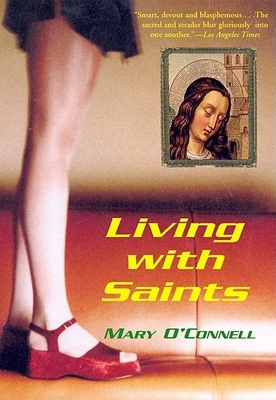 Living with Saints
Paperback

* Individual store prices may vary.
Description
Mary O'Connell's wonderfully inventive debut collection takes dusty icons down from the shelf and sets their spirits loose in the modern world. The result is nothing less than an extended hagiography of the everyday ... where the sacred and secular blur gloriously into one another (Los Angeles Times). Praised for her gift for mordant wit, which at its best is reminiscent of Lorrie Moore (The New York Times Book Review), O'Connell draws upon the lives of the saints to show the divine at work in even the most mundane lives. Saint Anne, patron saint of mothers, sits on the corner of a bed offering words of wisdom while a woman, driven to desperate measures to avoid leaving her baby in day care, has sex with her reptilian boss in exchange for time off. A woman left by her glam-rock musician boyfriend tosses and turns in her bed one night only to find that her pillow, stained with his mascara, has become a modern Turin shroud. From the ineffable bonds between fellow sufferers of grave illness, to the mystery of an immaculate pregnancy, to the more quotidian heartbreak of balancing work and motherhood, O'Connell's stories tackle complicated themes with humor that is biting but never malicious (Library Journal ). Readers of all faiths (or none) will be delighted by these savvy and highly original modern visitations. It isn't necessary to be Catholic, religious, or even a woman to enjoy these stories. -- The Hartford Courant Living with Saints is funny, shocking, and inspirational-a regular book of revelations. -- Time Out New York Clever, confident and witty. -- Chicago Tribune.
Grove Press, 9780802139269, 240pp.
Publication Date: January 14, 2003