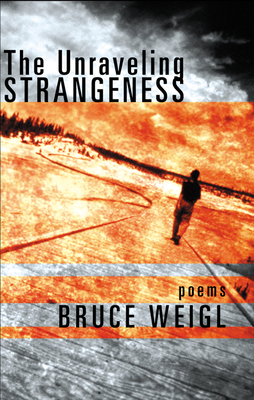 The Unraveling Strangeness
Poems
Paperback

* Individual store prices may vary.
Description
Bruce Weigl's poetry has been acclaimed by C. K. Williams as powerful and frightening, poems that] force us to repudiate our comfortable uncertainties, our drowsy vagueness, and Carolyn Forche has said that Bruce Weigl is one of the most important poets of our time. With Song of Napalm and followed by Archeology of the Circle, Weigl has established himself as a poet of incomparable power and lyric fury. For Weigl, home is where the heart is and where the soul must reside. To leave one's home is to leave a vital part of oneself behind, and to return is to reconnect with one's history. The Unraveling Strangeness represents the record of a man in the middle of his life who comes back to his home after being away for twenty-five years. In these poems we find odes to New York City neighborhood life -- live from the front stoop. Poems such as Hinckley and Nixon point to a larger national turmoil that seeps its way into the consciousness of the mean streets of New York. Weigl closes with poems penned by a world-weary eye that extends childlike tribute to the wonders of the country. At stake in this journey is a rediscovery of deep and abiding connections to place, to family, and to old friends. Reginald Gibbons has raved that Bruce Weigl's poetry contains a largeness of spirit that is filled with both hard memories and forgiveness.
Grove Press, 9780802139382, 80pp.
Publication Date: November 13, 2002