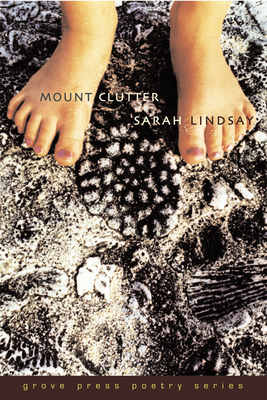 Mount Clutter (Grove Press Poetry)
Paperback

* Individual store prices may vary.
Description
Sarah Lindsay's poems have been hailed as dark-edged ... with a buoying sense of respect-for the different, the unexpected and the challenging. (Publishers Weekly) Lindsay's new collection, Mount Clutter, is the product of an immensely original and exhilarating poetic sensibility, ranging wide across a highly distinctive imaginary landscape. In a voice that is distinctly her own, Lindsay probes the uncharted territories of history's curious little corners, reanimating obscure accounts of strange discoveries and bizarre scientific findings. A stunning sequence on the discovery of the Bufo Islands imagines what it means to encounter something as yet unnamed, unknown to human history, but bursting with possibilities. Lindsay similarly breathes new life into literary classics and ancient Greek myths, taking, for example, the well-known motif of Orpheus's descent into the underworld and transforming it into a hauntingly resonant portrait of the vicissitudes of loss. Lindsay's poems exude an extraordinary ability of fusing the outlandish and the little-known historical minutiae with the unmistakably familiar markers of the human experience. Mount Clutter is a remarkably sustained and self-assured performance -- stirring new poetry from the acclaimed 1997 national Book Award finalist. A] vision that beckons the reader after it into unexpected recognitions. -- W. S. Merwin.
Grove Press, 9780802139443, 80pp.
Publication Date: September 19, 2002