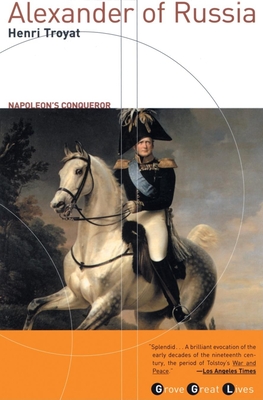 Alexander of Russia (Paperback)
Napoleon's Conqueror
Grove Press, 9780802139498, 336pp.
Publication Date: January 24, 2003
* Individual store prices may vary.
Description
In Paris and London, the crowds hailed him as the man who had conquered Napoleon, as the liberator of Europe, and as a benevolent, enlightened monarch. At home he came to be feared as a reactionary, oppressive autocrat in a country where millions of serfs were still treated as little more than personal property. A grandson of Catherine the Great, a conspirator in the assassination of his own father, and an idealistic and ineffective participant at the Congress of Vienna, Alexander was torn all his life between his liberal illusions and the hard realities of autocratic Russia.In a brilliant biography of one of the most unorthodox of Russia's tsars, Henri Troyat delivers a masterful portrait of Europe during a momentous period in its modern history.
or
Not Currently Available for Direct Purchase