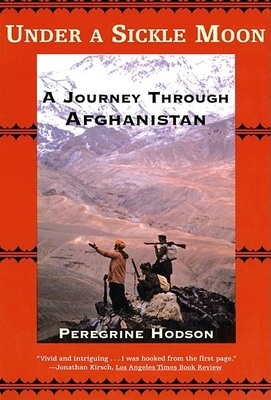 Under a Sickle Moon
A Journey Through Afghanistan
Paperback

* Individual store prices may vary.
Description
In 1984 journalist Peregrine Hodson crossed the Pakistan border into Afghanistan with rebel mujahedin smuggling arms and ammunition, beginning a thousand-mile journey through the war-torn nation. Fluent in Farsi, he was able to observe the war with stunning intimacy and eloquently capture the essence of the Afghan people and their culture. As the travelers survived bombings by Soviet aircraft, an ambush by a rival faction, and becoming swept up in a major offensive, Hodson would come to gain a unique perspective on their hopes for peace and religious devotion. Bringing together travel writing, war reportage, and history, this is a richly rendered portrait of a complex people. Gripping and moving ... a] powerful account of a war that has often been described as 'forgotten.' -- Gail Pool, The Christian Science Monitor Will long remain the most vivid account of a strange and horrible wrong. -- Ahmed Rashid, The Independent (London) Vivid and intriguing. -- Jonathan Kirsch, -- Los Angeles Times Book Review.
Grove Press, 9780802139528, 240pp.
Publication Date: August 8, 2002