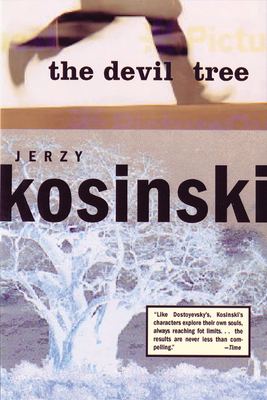 The Devil Tree (Kosinski)
Paperback

* Individual store prices may vary.
Description
A searing novel from a writer of international stature, The Devil Tree is a tale that combines the existential emptiness of Camus's The Stranger with the universe of international playboys, violence, and murder of Patricia Highsmith's The Talented Mr. Ripley. Jonathan Whalen's life has been determined from the start by the immense fortune of his father, a steel tycoon. Whalen's childlike delight in power and status mask a greater need, a desire to feel life intensely, through drugs, violence, sex, and attempts at meaningful connection with other people -- whether lovers or the memory of his dead parents. But the physical is all that feels real to him, and as he embarks on a journey to Africa with his godparents, Whalen's embrace of amoral thrill accelerates toward ultimate fulfillment. Now in a Grove Press paperback, Kosinski's classic, acclaimed as an impressive novel ... it should confirm Jerzy Kosinki's position as one of our most significant writers -- Newsweek Savage ... Whalen is] a foolproof, timeless American character. -- Mary Ellin Barrett, Cosmopolitan.
Grove Press, 9780802139658, 224pp.
Publication Date: June 26, 2003