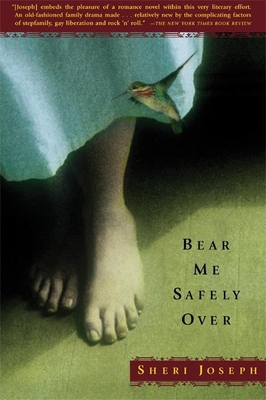 Bear Me Safely Over
Paperback

* Individual store prices may vary.
Description
With a distinctive voice, Sheri Joseph's remarkably assured debut explores the interior lives of two Georgia families soon to be linked by a marriage, and though it tackles dark themes -- the menace of homophobia, the splintering of families, the discordant voice of religious fundamentalism -- at its core is a hopeful portrait of the different and often elusive faces of salvation. Sidra and Curtis, two twenty-somethings who impulsively decide to make their relationship permanent, form an arch that connects their fractured families. Sidra has already lost a sister to the fatal allure of drugs, and now Curtis's young gay stepbrother, Paul, a lonely and defiant outsider, seems to be drifting out of control. As Paul tests the boundaries of his world and explores his sexuality, Curtis can hardly control his homophobic rage, while Sidra reacts with an overwhelming need to protect him. By the book's exquisite conclusion, no character is left untouched by the challenge of having to choose between guiding and thwarting troubled souls in their precarious passage toward firmer ground. Sheri Joseph fashions a subtle and affecting exploration of the sacrifices we must make to be our brothers' keepers, and the consequences of refusing to do so.
Grove Press, 9780802139849, 272pp.
Publication Date: March 17, 2003