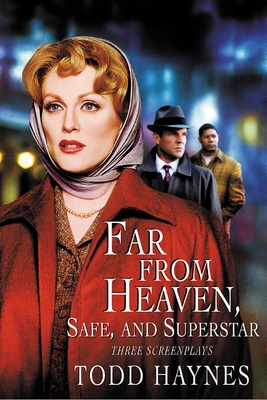 Far from Heaven, Safe, and Superstar (Paperback)
The Karen Carpenter Story: Three Screenplays
Grove Press, 9780802140272, 384pp.
Publication Date: October 24, 2003
* Individual store prices may vary.
Description
Todd Haynes is a rarity--a fiercely intelligent and visionary writer-director who has achieved not only widespread acclaim but mounting box office success. Haynes's award-winning short film Superstar (1987) tells the story of Karen Carpenter's dark struggle with anorexia nervosa. With a cast of Barbie dolls, the underground classic became "the most talked-about, least-seen film of the 1980's" (The Onion A.V.) after the Carpenter estate forced it permanently out of circulation. Haynes's breakthrough feature, Safe (1995), was voted Best Film of the 1990s by the 2000 Village Voice Film Critics Poll. It is the disturbing, elusive story of an affluent suburban housewife whose life is shattered by a mysterious illness. Haynes's latest movie, Far from Heaven, continues his investigation of the conflicted woman, depicting a 1950s housewife who is alienated by her neighbors when her husband's homosexuality leads her to turn to her African-American gardener. The winner of fifty critics' prizes and on over two hundred Top Ten lists (more than any film of 2002), Far from Heaven was nominated for a slew of major awards, including an Academy Award. With exquisite subtlety, all three films demonstrate Haynes's concerns as a pioneer of the "new queer cinema" who is winning increasing acceptance by the American mainstream.
or
Not Currently Available for Direct Purchase