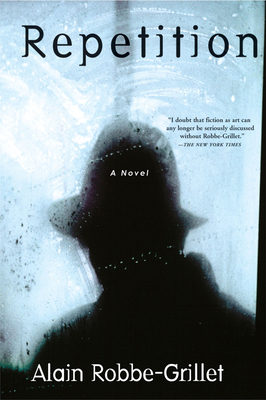 Repetition
Paperback

* Individual store prices may vary.
Description
We are in the bombed-out Berlin of 1949, after the Second World War, rendered with an atmosphere reminiscent of Orson Welles' The Third Man. Henri Robin, a special agent of the French secret service, arrives in the ruined former capital to which he feels linked by a vague but recurrent childhood memory. But the real purpose of his mission has not been revealed to him, for his superiors have decided to afford him only as much information as is indispensable for the action expected of his blind loyalty. But nothing is what it seems, and matters do not turn out as anticipated. Indeed, the events that punctuate the secret agent's stay in Berlin are liable to abrupt transitions, thrilling and questionable in equal measure: a shooting, a kidnapping, druggings, encounters with pimps and teenage whores, police interrogations, even some elegantly staged torture. These bloody events take place amid thick fog along the city's canals, and even more mysterious narrative tricks. Robin--or is the narrator actually twin brothers?--falls in love with a mysterious woman named Jo Kast (a reference to Oedipus's mother Jocasta). Her teenaged daughter Gegenecke (the German translation of Antigone), a provocative blonde, will form a strange partnership reminiscent of the blind Oedipus led into exile by Antigone. Dupont, the hero of The Erasers, returns here as van Brucke (both names mean "Of the Bridge," one in French, the other in German). In this astonishing fictional cat-and-mouse game, reminiscent of Daedalus's labyrinth, nothing that is remembered can be altogether true, but only what is remembered can be real. Readers of Robbe-Grillet's novel Erasers will recognize, as the secret agent of Repetition slowly becomes aware that he was in Berlin before--as a child, with his mother, perhaps looking for his father--the same allusions to bits and pieces of the Oedipus story built into the hero's own. Indeed "erasing" a story by retelling it is the central motif of all Robbe-Grillet's fiction and films, of which this latest and probably last novel is in many ways the most revealing and triumphant version.

Grove Press, 9780802140579, 191pp.
Publication Date: February 17, 2004