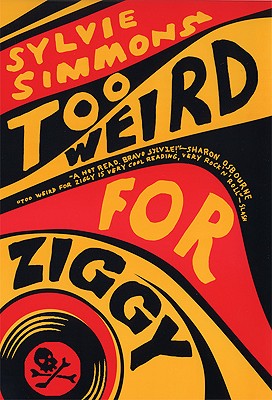 Too Weird for Ziggy (Paperback)
Grove Press, Black Cat, 9780802141569, 266pp.
Publication Date: November 1, 2004
Description
Sylvie Simmons has long been an acclaimed music journalist, interviewing and reporting on some of the most outsized personalities in rock. Her fiction debut, Too Weird for Ziggy, is a darkly comic, coruscatingly observed collection of linked stories all set in the world of crass AandR men, fans mired in hero worship, and music stars perpetually on the verge of ego tantrum or outright crackup. You'll meet a rock goddess named Pussy who has a nervous break down, and is found in an East Village tenement obsessively hoarding her own hair and fingernail clippings. You'll watch cults utterly devoted to Karen Carpenter spring up after the singer's image appears on various buildings, including a London kebab shop. From a band of cock-rockers whose star making tour goes terribly wrong when their lead singer starts to grow breasts, to an MTV-sponsored séance to raise a dead rock god, these stories are hilarious and unforgettable. Like sitting in the front row at the circus of celebrity next to an expert commentator, Too Weird for Ziggy is devastatingly funny, punchy, and as hooky as a pop tune.
Advertisement