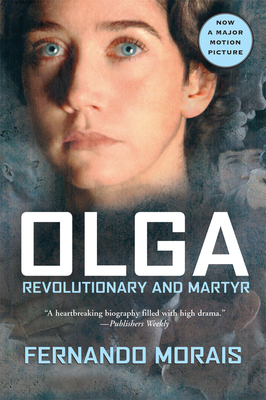 Olga
Revolutionary and Martyr
Paperback

* Individual store prices may vary.
Description

Olga Benario, German and Jewish, was one of the most remarkable Communist activists of the twentieth century. Blessed with a genius for organization and an unwavering devotion, the beautiful, willful daughter of a liberal Munich lawyer crisscrossed the globe educating and activating legions to combat the worldwide plagues of nazism and fascism. At the age of nineteen, she masterminded a daring prison raid to free her then-lover, the Communist intellectual Otto Braun. Together they escaped to Moscow, where they quickly rose in the ranks of the international Communist movement. At twenty-six, she was chosen to serve as bodyguard to the legendary Brazilian Communist guerrilla leader Luis Carlos Prestes, who has been brought to Moscow for training and will soon become her lover. Traveling under assumed names, they crossed Europe and North and South America to reach Brazil, where Prestes would launch a revolution against the Fascist regime. Within months, they were seized by police. After six months of tirelessly continuing her activism from within Brazilian prisons, Olga, now seven months pregnant, was classified as extremely dangerous and was deported to the Nazi Germany. She was subsequently sent to Ravensbruck concentration camp, and in February of 1942, she was sent to her death in the gas chambers at Bernburg. Reissued to coincide with a new film adaptation by the producers of "City of God," Olga is "a heartbreaking biography that] is filled with high drama (Publishers Weekly). Olga's] hunger for adventure, her sheer force of character, her passion and courage, called her to a strange and tragic destiny. . . . The saga of Olga Benario is aflame with the telltale glow of an author who has fallen hopelessly in love with his subject. Morais tells Benario's story so vividly, so convincingly, that we can readily understand why. -Los Angeles Times Book Review Fernando Morais is a journalist who also served as Minister of Culture for S o Paulo province.

Grove Press, 9780802141897, 272pp.
Publication Date: December 6, 2004