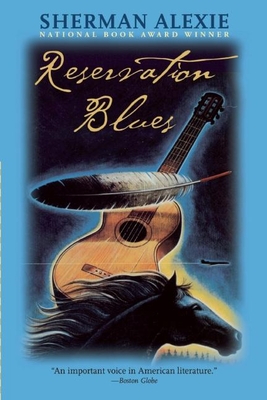 Reservation Blues
Paperback

* Individual store prices may vary.
Fall '08/Winter '09 Reading Group List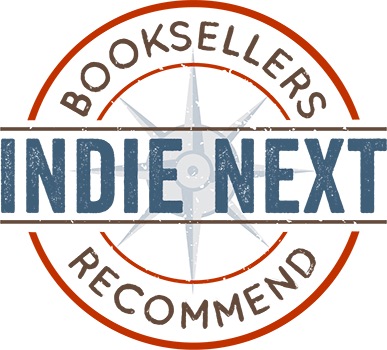 "In this award-winning novel, Alexie resurrects the legend of Robert Johnson, the guitar player who sold his soul to the devil, and brings him and his infamous instrument to a Spokane reservation, where they set off a series of tragicomic events. With its magical realism and remarkable characters, this novel offers a lot of material for discussion, both on style and subject."
— Dana Schulz, Snowbound Books, Marquette, MI
View the List
Description
Sherman Alexie has been hailed as "one of the best writers we have" (The Nation). Reservation Blues is his "irresistibly stunning debut novel" (San Francisco Chronicle).
One day legendary bluesman Robert Johnson appears on the Spokane Indian reservation, in flight from the devil and presumed long dead. When he passes his enchanted instrument to Thomas-Builds-the-Fire--storyteller, misfit, and musician--a magical odyssey begins that will take them from reservation bars to small-town taverns, from the cement trails of Seattle to the concrete canyons of Manhattan. This is a fresh, luxuriantly comic tale of power, tragedy, and redemption among contemporary Native Americans.
Praise For Reservation Blues…
The mystical complexity of Reservation Blues is as mesmerizing as the poetic power of Alexie's writing. . . . Generously laced with bleak and sometimes wacky humor, but none of that detracts from the book's poignant theme." San Francisco Chronicle

Scathingly funny . . . Reservation Blues never misses a beat, never sounds a false note." Los Angeles Times

Quiet, powerfulbrilliant, deeply moving[Sherman Alexie] is funny, he is perceptive, and he knows how to stir us in large and small ways." Frederick Busch, The New York Times Book Review

An important voice in American literature." The Boston Globe
Grove Press, 9780802141903, 320pp.
Publication Date: February 7, 2005
About the Author
Sherman J. Alexie, Jr., was born in October 1966. A Spokane/Coeur d'Alene Indian, he grew up on the Spokane Indian Reservation in Wellpinit, Washington, about 50 miles northwest of Spokane. Approximately 1,100 Spokane Tribal members live there. Alexie's father is a Coeur d'Alene Indian, and his mother is a Spokane Indian. Born hydrocephalic, with water on the brain, Alexie underwent a brain operation at the age of 6 months and was not expected to survive. When he did beat the odds, doctors predicted he would live with severe mental retardation. Though he showed no signs of this, he suffered severe side effects, such as seizures and uncontrollable bed-wetting, throughout his childhood. In spite of all this, Alexie learned to read by age three, and devoured novels, such as John Steinbeck's The Grapes of Wrath, by age five. All these things ostracized him from his peers and he was often the brunt of other kids' jokes on the reservation. As a teenager, after finding his mother's name written in a textbook he was assigned at the Wellpinit school, Alexie made a conscious decision to attend high school off the reservation in Reardan, WA, where he knew he would get a better education. At Reardan High he was the only Indian...except for the school mascot. There he excelled academically and became a star player on the basketball team. He graduated from Reardan High and went on to attend Gonzaga University in Spokane on scholarship in 1985. After two years at Gonzaga, he transferred to Washington State University (WSU) in Pullman. Alexie planned to be a doctor until he fainted three times in human anatomy class and needed a career change. That change was fueled when he stumbled into a poetry workshop at WSU. Encouraged by poetry teacher Alex Kuo, Alexie excelled at writing and realized he'd found his new career choice. Shortly after graduating in American Studies from WSU, Alexie received the Washington State Arts Commission Poetry Fellowship in 1991 and the National Endowment for the Arts Poetry Fellowship in 1992. Not long after receiving his second fellowship, and just one year after he left WSU, two of his poetry collections - The Business of Fancydancing and I Would Steal Horses - were published. Alexie had a problem with alcohol that began soon after he started college at Gonzaga, but after learning that Hanging Loose Press agreed to publish The Business of Fancydancing, he immediately gave up drinking, at the age of 23, and has been sober ever since. Alexie continued to write prolifically and his first collection of short stories, The Lone Ranger and Tonto Fistfight in Heaven, was published by Atlantic Monthly Press in 1993. For his collection he received a PEN/Hemingway Award for Best First Book of Fiction, and was awarded a Lila Wallace-Reader's Digest Writers' Award. Alexie was named one of Granta's Best of Young American Novelists and won the Before Columbus Foundation's American Book Award and the Murray Morgan Prize for his first novel, Reservation Blues, published in 1995 by Atlantic Monthly Press. His second novel, Indian Killer, published in 1996, also by Atlantic Monthly Press, was named one of People's Best of Pages and a New York Times Notable Book. Alexie occasionally does reading and stand-up performances with musician Jim Boyd, a Colville Indian. Alexie and Boyd also collaborated to record the album Reservation Blues, which contains the songs from the book of the same name. One of the Reservation Blues songs, Small World [WAV], also appeared on Talking Rain: Spoken Word & Music from the Pacific Northwest and Honor: A Benefit for the Honor the Earth Campaign. In 1996 Boyd and Alexie opened for the Indigo Girls at a concert to benefit the Honor the Earth Campaign. In 1997, Alexie embarked on another artistic collaboration. Chris Eyre, a Cheyenne/Arapaho Indian, discovered Alexie's writing while doing graduate work at New York University's film school. Through a mutual friend, they agreed to collaborate on a film project inspired by Alexie's work. The basis for the screenplay was This is What it Means to Say Phoenix, Arizona, a short story from The Lone Ranger and Tonto Fistfight in Heaven. Shadow Catcher Entertainment produced the film. Released as Smoke Signals at the Sundance Film Festival in January 1998, the movie won two awards: the Audience Award and the Filmmakers Trophy. After success at Sundance, Smoke Signals found a distributor, Miramax Films, and was released in New York and Los Angeles on June 26 and across the country on July 3. In 1999 the film received a Christopher Award, an award presented to the creators of artistic works which affirm the highest values of the human spirit. Alexie was also nominated for the Independent Feature Project/West 1999 Independent Spirit Award for Best First Screenplay. In the midst of releasing Smoke Signals, Alexie competed in his first World Heavyweight Poetry Bout competition in June 1998. He went upp agaaaaainst world champion Jimmy Santiago Baca and won the Bout, and then went on to win the title again over the next three years, becoming the first poet to hold the title for three and four consecutive years. He is the current reigning World Heavyweight Poetry Bout Champion. Known for his exceptional humor and performance ability, Alexie made his stand-up debut at the Foolproof Northwest Comedy Festival in Seattle, WA, in April 1999, and was the featured performer at the Vancouver International Comedy Festival's opening night gala in July 1999. In 1998, Alexie participated with seven others in the PBS Lehrer News Hour Dialogue on Race with President Clinton. The discussion was moderated by Jim Lehrer and originally aired on PBS on July 9, 1998. In June 1999, The New Yorker acknowledged Alexie as one of the top writers for the 21st Century. He was one of twenty writers featured in the magazine's Summer Fiction Edition, 20 Writers for the 21st Century. Alexie was a 1999 O. Henry Award juror, and was one of the judges for the 2000 inaugural PEN/Amazon.com Short Story Award. He was also a member of the 2000 Independent Spirit Awards Nominating Committee - the awards for independent film. Alexie is the guest editor for the Winter 2000 issue of Ploughshares, a prestigious literary journal. Alexie, who resides with his wife and two sons in Seattle, WA, has published 14 books to date, including his most recent collection of short stories, The Toughest Indian in the World, and his newly released poetry collection, One Stick Song. Honors and Awards 1991 Washington State Arts Commission Poetry Fellowship 1992 National Endowment for the Arts Poetry Fellowship 1993 Ernest Hemingway Foundation Award Citation 1994 Lila Wallace-Readers Digest Writers' Award 1998 Tacoma Public Library Annual Literary Award 1998-2001 World Heavyweight Poetry Champion Granta Magazine: Twenty Best American Novelists Under the Age of 40 The New Yorker 1999: 20 Writers for the 21st Century 1999 Honorary Degree from Columbia College, Chicago 2000 Honorary Degree from Seattle University For The Business of Fancydancing: New York Times Book Review: 1992 Notable Book of the Year Distances - 1993 Bram Stoker Award Nominee For I Would Steal Horses: 1992 Slipstream Chapbook Contest Winner For The Lone Ranger and Tonto Fistfight in Heaven: PEN/Hemingway Award: Best First Book of Fiction Citation Winner Lila Wallace-Reader's Digest Writers' Award Washington State Governor's Writers Award For Reservation Blues: 1996 Before Columbus Foundation: American Book Award 1996 Murray Morgan Prize For Indian Killer: 1996 A New York Times Notable Book of the Year 1996 People Best of Pages For Smoke Signals: 1998 Sundance Film Festival Audience Award 1999 Christopher Award 1999 Nomination for the Independent Spirit Award for Best First Screenplay For The Toughest Indian in the World: