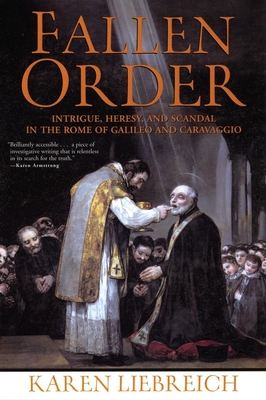 Fallen Order
Intrigue, Heresy, and Scandal in the Rome of Galileo and Caravaggio
Paperback

* Individual store prices may vary.
Description
For hundreds of years the Piarist Order of priests has been known for its history of important contributions to education, science, and culture. Throughout Italy, Spain, and central Europe, the order's schools evolved from shelters created to educate poor children into exclusive private academies. Thousands of children were educated at Piarist schools, including Mozart, Goya, Schubert, Victor Hugo, Johann Mendel, and a host of astronomers, kings, emperors, presidents, even a pope. Yet in 1646, the Piarist Order was abruptly abolished by Pope Innocent X, an unprecedented step not seen since the Knights of Templar were suppressed for heresy in the fourteenth century. Fallen Order is the stunning story of the scandal that led to the Piarists' collapse. Karen Liebreich spent several years researching in the order's archives and in the Vatican Secret Archive, discovering a chain of complicity that went as far as Pope Innocent X himself. Although the Piarist Order was suppressed when the scandal eventually became public, it was later revived and is still in existence today, its turbulent past ignored. Fallen Order is a brilliant portrait of seventeenth-century Rome and the politics, personal rivalries, and Byzantine workings of the Vatican and the Catholic Church.
Grove Press, 9780802142207, 368pp.
Publication Date: August 31, 2005