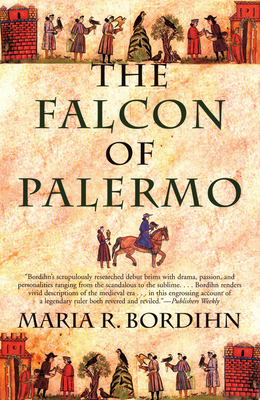 The Falcon of Palermo
Paperback

* Individual store prices may vary.
Description
The Falcon of Palermo opens with the nations of modern Europe just beginning to take shape, while the papacy clings to its temporal power. Into this era of shifting borders and alliances steps a leader who will become legendary the brilliant maverick, Frederick II. After losing his parents, Emperor Henry Hohenstaufen and Queen Constance, by age four, a young, neglected Frederick runs among the urchins in the Muslim quarter while German warlords overrun Sicily. To restore order the Pope sends Archbishop Berard, a warmhearted man who gradually develops a deep bond with the gifted boy. Fluent in Arabic and strongly influenced by Muslim culture, Frederick aims to return Sicily to her former glory. However, when elected Holy Roman Emperor in a surprise move by the German princes, his vision grows. Once established as the unchallenged ruler, Frederick works to create an empire equal to that of Rome. Marked by his struggle with the Papacy for the domination of Europe, his glorious feats in battle, his recapturing of the Holy Land, his falconry, and the passions that led him to wives, mistresses, and one enduring love, Frederick's life is a fascinating glimpse into a pivotal period in medieval history.
Grove Press, 9780802142320, 422pp.
Publication Date: February 8, 2006