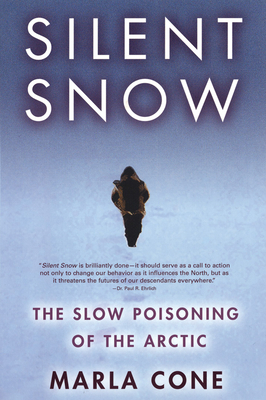 Silent Snow
The Slow Poisoning of the Arctic
Paperback

* Individual store prices may vary.
Description
Traditionally thought of as the last great unspoiled territory on Earth, the Arctic is in reality home to some of the most contaminated people and animals on the planet. Awarded a major grant to conduct an exhaustive study of the deteriorating environment of the Arctic by the Pew Charitable Trusts (the first time Pew has given such a grant to a journalist), Los Angeles Times environmental reporter Marla Cone traveled across the Arctic, from Greenland to the Aleutian Islands, to find out why the Arctic is toxic. Silent Snow is not only a scientific journey, but a personal one. Whether hunting giant bowhead whales with native Alaskans who are struggling to protect their livelihood, or tracking endangered polar bears in Norway, Cone reports with an insider's eye on the dangers of pollution to native peoples and ecosystems, how Arctic cultures are adapting to this pollution, and what solutions will prevent the crisis from getting worse.

Grove Press, 9780802142597, 246pp.
Publication Date: January 12, 2006