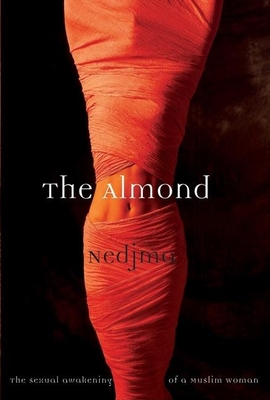 The Almond
The Sexual Awakening of a Muslim Woman
Paperback

* Individual store prices may vary.
Description
An autobiographical erotic novel written by an observant Muslim woman in contemporary North Africa, The Almond is an extraordinary and pioneering literary work, a truly unforgettable journey into the sexual undercurrents of a world that is, outwardly and to Western eyes, puritanical. Badra is a young Muslim widow who flees the small town of Imchouk to take refuge with her Uncle Slimane's iconoclastic ex-wife. In Imchouk, it was expected that Badra's life should be limited by her husband's wishes, but at Aunt Selma's, Badra begins to think about how she wants to live from now on. She recalls her youthful curiosity about sex -- what other girls' and women's bodies were like, her first attempts to spy on men, her fascination with the two beautiful prostitute sisters who lived outside Imchouk. When she develops a passionate, consuming relationship with a wealthy doctor, Badra remembers and rediscovers her own sexual being, in scenes that are erotic, revelatory, and sometimes bittersweet. C. Jane Hunter's translation gives us a book of great power that resembles a Muslim Vagina Monologues. The Almond is an inspiring and illuminating novel that reminds us of the transformative power of desire and pleasure.

Grove Press, 9780802142610, 256pp.
Publication Date: April 10, 2006