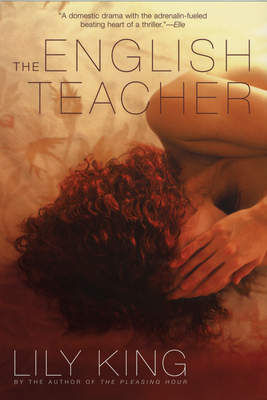 The English Teacher
Paperback

* Individual store prices may vary.
Other Editions of This Title:
Digital Audiobook (2/10/2008)
Description
Chosen by the Chicago Tribune and Publishers Weekly as one of the Best Novels of 2005, Lily King's new novel is a story about an independent woman and her fifteen-year-old son, and the truth she has long concealed from him. Fifteen years ago Vida Avery arrived alone and pregnant at elite Fayer Academy. She has since become a fixture and one of the best teachers Fayer has ever had. By living on campus, on an island off the New England coast, Vida has cocooned herself and her son, Peter, from the outside world and from an inside secret. For years she has lived largely through the books she teaches, but when she accepts the impulsive marriage proposal of ardent widower Tom Belou, the prescribed life Vida has constructed is swiftly dismantled. This is a passionate tale of a mother and son's vital bond and a provocative look at our notions of intimacy, honesty, loyalty, and the real meaning of home. A triumphant and masterful follow-up to her multi-award-winning debut, The English Teacher confirms Lily King as one of the most accomplished and vibrant young voices of today.

Grove Press, 9780802142665, 250pp.
Publication Date: June 7, 2006
At the heart of the novel is the quest of Vida to find truth through fiction. The epigraph for The English Teacher, "Life is beginning. I now break into my hoard of life," is from Virginia Woolf. How would you describe Vida as an English teacher? What are her strengths? What are her dramatic limitations? What distinguishes an English teacher from other teachers? Does living in the world of books hamper Vida, or does it expand her experience? Do the students of an imaginative English teacher—and readers of good books—suspend disbelief in order to grow or live on multiple levels?
Why does Vida hate teaching Tess of the D'Urbervilles? Why is she afraid of Peter reading it? (See pages 33–38.) What is perverse about her students' taking the book to their hearts, adding it to Mrs. Avery's legendary status? How does the teaching of the novel continue to correlate with events in the book? See the last page, for instance.
Peter is largely resistant to his mother's obsession with literature. He feels held at arm's length by her retreats into poetry and fiction. Is that a fair assessment on his part? Describe one time when he, too, understands something better, more immediately, by recalling a poem.
"Memory does its work underground. Beneath consciousness, a past moment finds its kin all at once. Like a fish returned to its school, it frolics in remembered waters, and stirs up others. . . . Yet even awful, unlivable memories want to be relived; the fragments yearn to be whole once more" (p. 103). For Vida the "unlivable memory" is always near the surface as well as beneath consciousness. Does the passage evoke other characters, too? Have you known people who, like Vida, are disabled by earlier traumas? (For instance, there has been great attention recently to people's retrieved memories of childhood abuse. Do you give any credence to those who say, "Let it go—just get on with your life"?) How is Peter an inciting force for Vida's dealing fully with her rape?
" 'Vida's a hoot, isn't she?' Peter heard Tom's brother say to him at the door. 'She is,' Tom said, confused, like he'd bought an appliance with too many features" (p. 94). How does Tom try and fail and then ultimately succeed in understanding and winning the complex, educated, and wounded Vida? What are the qualities that serve him in the end? Can you think of particular moments that show his generosity and strength? Think of his burying Walt, sharing his workshop with Peter, confronting Vida about her drinking. Others? What about the yellow dress?
"She figured that all marriages, if they lasted, ended up here in the land of quiet regret" (p. 152). We remember that this is Vida's first try at marriage. What have been her observations about the institution so far? About her school colleagues? About her own parents? It is their strains that drive her to find a new reality in books. Vida is tantalized by the Hardy poem in which a young man is lured by his ideal of love, "not by the poor girl he has been projecting his illusions onto" (p. 105). Vida feels Tom is always asking, "Why aren't you who I thought you were?" (p. 104). Is Tom unrealistic in his hopes for Vida? Are there other characters who idealize someone in the book? Does King suggest that bedrock reality (disillusionment?) is a requirement for a strong marriage? Or is it a starting point for a mature relationship of any kind?
What is Peter's preoccupation with Mary Belou, the phantom mother in his new house? (Peter also wonders if his own mysterious father is dead and waiting for him—when that figure is not raking leaves!) What is it that Peter needs from the now mythologized Mary? (See page 101.) Is there some resolution for him later?
Recall some scenes of both lively humor and poignancy. For example, think of Peter's getting trapped in the nuptial bedroom (p.28), wild to escape this lunatic moment. And Vida, true to form, in her schoolroom faced down by Tom, "grew bored by his performance. She had the impulse to get up and grade a few papers until he had finished" (p. 148). Can you think of other funny moments, all the sharper because they ring true to human nature?
What is it about the hostages that both compels and reflects the characters in the novel? It is one of the few issues that gets the family involved in something beyond themselves. How have the characters themselves been held hostage? For instance, when they are fleeing across the country, Peter reflects, "It wasn't just her silence for the past four days but her silence all of his life" (p. 209). How does it take many levels of diplomacy, perseverance, and perhaps luck to release the hostages that are the people in this book?
Discuss the varied angles of vision in the novel. How do we learn about Vida, for instance, other than through her own thoughts and actions? We know that characters perceive external reality through their own lenses and needs. Give some examples. How do we know whom to trust? One surprise is the diner waitress who observes and reflects on a young boy and an old woman. How does this section add to our knowledge of Peter and Vida's odyssey? Elsewhere, which are the most interesting shifts in points of view?
How is Walt a touchstone for the family? Older than Peter, where did he come from? And how is he important to the pivotal events of chapter seven?
Would you say that perhaps the central drama, the conflict that needs to be resolved, is the one between Vida and Peter? Is it this relationship that finally allows others to fall into place?
King is unorthodox in many ways, not intimidated by convention in her novel. Does Vida reflect this originality, particularly King's gimlet eye? When? What other characters show odd and fresh human reactions? For instance, when Tom is questioning Peter about Vida, the boy "wished they didn't have to talk about her. He wished he just lived with the Belous without her getting in the way" (p. 127). When else does King reveal dead-on observations or memories of what it's like to be a teenager, in school, at home, or at parties?
Mary Karr, writer of memoirs and poetry, has defined a dysfunctional family as "any family with more than one person in it." Is that definition apt for King's book? How do parents and children fail one another in The English Teacher? What do they have to risk to grow closer? What are the added challenges of the stepfamily? Is this ultimately the way it is with families: intricate webs, interwoven, fragile, tenacious, voracious, and beautiful?
"It was all about courage. To live even a day on this earth required courage. All those things they read in school—The Odyssey, Beowulf, Huckleberry Finn—were all about courage but the teacher never said, You may not have to kill a Cyclops or a dragon but you will need just as much courage to get through the day" (p. 236). What are times when courage is particularly required of people in this book? Is it a quality that can be learned? Do characters help each other find it?