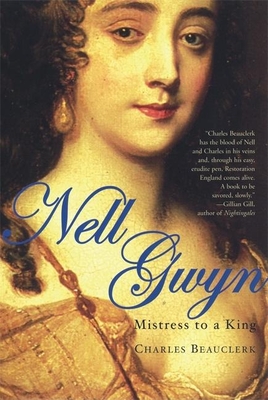 Nell Gwyn
Mistress to a King
Paperback

* Individual store prices may vary.
Description
Written by a direct descendant of the union between Nell Gwyn and King Charles II, Nell Gwyn tells the story of one of England's great folk heroines, a woman who rose from an impoverished, abusive childhood to become King Charles II's most cherished mistress, and the star of one of the great love stories of royal history. Born during a tumultuous period in England's past, Nell Gwyn caught the eye of King Charles II, the newly restored, pleasure-seeking "merry monarch" of a nation in full hedonistic reaction to Puritan rule. Their seventeen-year love affair played out against the backdrop of the Great Fire of London, the Great Plague, court scandals, and the constant threat of political revolution. Despite his other lovers' Machiavellian efforts to win the king's favor and humiliate Nell, the self-proclaimed "Protestant whore" earned the devotion of her king and the love of her nation, becoming England's first "people's princess." Magnificently recreating the heady and licentious, yet politically charged atmosphere of Restoration England, Nell Gwyn tells the true-life Cinderella story of a common orange salesgirl who became mistress to a king.
Grove Press, 9780802142740, 448pp.
Publication Date: September 6, 2006