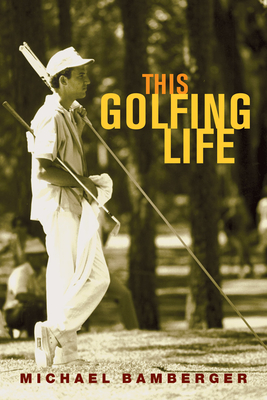 This Golfing Life
Paperback

* Individual store prices may vary.
Description
Michael Bamberger, senior writer at Sports Illustrated and author of the highly acclaimed Wonderland, has been writing about golf for twenty years. He has lived the game as few others have--from his experience as one of the first white, college-educated caddies in 1985, to hanging out with Arnold Palmer at the Masters. This Golfing Life brings together Bamberger's acclaimed, intimate profiles of stars (Tiger, Jack, and Annika to name a few), as well as the behind-the-scenes people who make the game what it is. In his last round of golf before an amputation, Bamberger's high school golf coach, John Sifaneck, makes his first hole-in-one; John Stark gets Bamberger to relearn the game as a Scotsman; Bob Rubin, a Wall Street master-of-the-universe, builds his own golf course--one so difficult he can't break 100 on it; Bruce Edwards continues to caddie for Tom Watson while dying of ALS (Lou Gehrig's disease). Bamberger interweaves these stories with his own life in a way that will remind golfers why they love the game.
Grove Press, 9780802142757, 264pp.
Publication Date: October 3, 2006