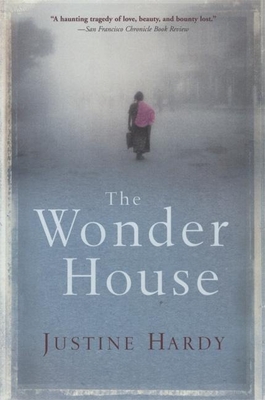 The Wonder House
Paperback

* Individual store prices may vary.
Description
"Rich with sensual detail, making for vivid impressions." -- Publishers Weekly
Justine Hardy is an English journalist, a best-selling author, and a filmmaker who has spent much of the past fifteen years living in India. With her American debut, The Wonder House, Hardy has crafted an unforgettable love story set in the turbulent region of Kashmir, one of the most beautiful and broken places in the world. On Nagin Lake sits moored a houseboat called The Wonder House, on which Englishwoman, Gracie Singh, has been living out her widowhood since the death of her Indian husband. From The Wonder House Gracie has watched the valley become brutally disfigured by Pakistan and India's drawn-out clash over this coveted territory -- just as she has watched her best friend and landlord, Masood Abdullah, change from a jeans-wearing, flirtatious young man to an anxious father hemmed in by growing Islamic orthodoxy. Soon after Masood's nephew disappears to join an extremist militant group, Hal, a journalist from England, comes to interview Gracie, putting them all in grave danger. Told by and about a Western woman's immersion in the endlessly alluring and troubled Islamic culture of North India, Justine Hardy's gorgeous and gritty novel about human passions in a battered valley is a vital addition to the literature about India.
Grove Press, 9780802143129, 370pp.
Publication Date: April 10, 2007